Click here for "God Bless the USA!"



Missouri Foxtrotters & Spotted Saddle Horses
Stallion Service & Spotted Foxtrotting Horses For Sale
Located in the Southeast Missouri Bootheel




Our 2001 foals are here and for sale. Click here to see them!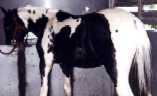 Double homozygous black/white tobiano yearling stud for sale! Click here to see him!

Click here if you're stuck in someone else's frames.

Click here to longe the horse!


---
---
OUR
STALLIONS
AND FARM:
OUR
OTHER
WEB PAGES:
OUR
FAVORITE
LINKS & WEBRINGS:
OUR
STALLIONS

All of our stallions are double registered MFTHBA & SSHBEA, and can sire blue papered Foxtrotter foals.
Click on any of the photos below to visit that stallions page.



Support Freedom


We have been raising registered horses since 1952 and Foxtrotters since 1978.
We are authorized MFTHBA & SSHBEA inspectors at your service.

Click Here to Suggest this Site to a Friend!

Listen to the Rick Lamb's online horse talk radio show
with Dale Esther & Gordon Thompson about Missouri Foxtrotters on 08/04/01.

Do you know what they say about Missouri Foxtrotters? (click below)
"To ride one is to own one!"

Want to find a Foxtrotter near you? Here's a good place to start. (click below)
Foxtrotter clubs across the world.

Please sign our guestbook!

Sign Guestbook
View Guestbook

Thanks!



Thanks for visiting our home page!




This site is owned by Pleasure Gait Farms.
Designed by Sherry Hartley. Hosted by Tripod.
Copyright © 1998-2001. All rights reserved.
Last updated November 2001.