Foxtrotter Trail Mares For Sale
~ SOLD ~
Both the mares below have been imprinted from birth and professionally trained; they load, clip and shoe easily. The mares have plenty of trail miles on them; these girls willingly cross-belly high streams and go off the beaten path through rugged terrain when asked. If you are looking for real eye-catching horses that are ready to ride today, give us a call and check these mares out. Phone: 573-856-4152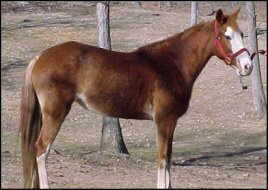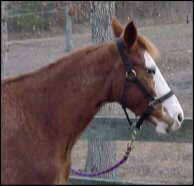 ~ SOLD ~
5 year old blue-papered Missouri Fox Trotter mare; 14.3 hands, classy mover, sorrel sabino color. Her sire is Dusty Traveler. A joy to ride!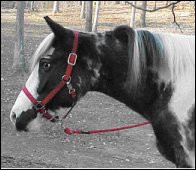 5 year old blue-papered Fox Trotter mare; 15.3 hands; unusual black and white rabicano coloration; mellow, easy-going. She is three quarter sister to homozygous Pure Luck and may be homozygous herself. Her sire is Dusty Traveler.
~ SOLD ~
Contact: Ken and Liz Morris
Lonesome Hollow Farm
Rt. 1, Box 116N
Patterson, MO 63956
Phone: 573-856-4152
Email: elmor5@lycos.com




Home ~ Index Page
Foals | Stallions | Horses for Sale | Homozygous | Horse Health | About Us | Foxtrotter Training
Games | Shop | WebRings | Banners | Links | Page Building Help | Free E-Cards | Hoaxes
Animated Gifs | Clipart | Backgrounds | Our Awards | Apply for Award | Winning Sites | Search
Pedigree Generator | Our Location & Contact Information | Translate | Site Map | Suggest this Site
Email: foxtrotters@horsemail.com | Privacy | Disclaimer | Copyright ©

Statements and descriptions about some of the horses for sale on this site are made by the owners of the horses. If the horse does not belong to Pleasure Gait Farms, then Pleasure Gait Farms is not responsible and makes no guarantees of any kind about the statements or descriptions of horses.