Sorrel & White Spotted Gelding
FRONTIER LAWMAN
Sired by tovero stallion Dusty Traveler - 15'3 hands.
Dam is a homozygous tobiano, Frontier Belle - 15'3 hands.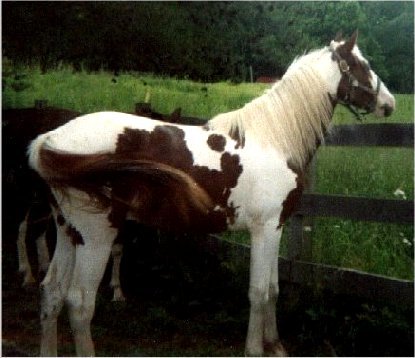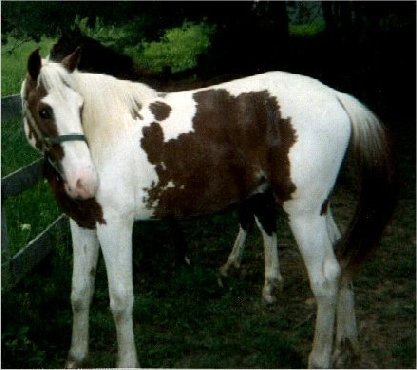 Big 2 Year Old Tovero Gelding
Located in Indiana

He is 15'2 hands and still growing,
blue papered, a son of Dusty Traveler.
He has had 60 days professional training.
Very good disposition, kid gentle and a good trail horse.

For more information: Call Mike Hughes 812-388-6812
Located in Indiana
Sorry no email address.





His Pedigree
Some of his ancestor's photos can be viewed below by clicking their names.




Foals & Yearlings page



Home ~ Index Page
Foals | Stallions | Horses for Sale | Homozygous | Horse Health | About Us | Foxtrotter Training
Games | Shop | WebRings | Banners | Links | Page Building Help | Free E-Cards | Hoaxes
Animated Gifs | Clipart | Backgrounds | Our Awards | Apply for Award | Winning Sites | Search
Pedigree Generator | Our Location & Contact Information | Translate | Site Map | Suggest this Site
Email: foxtrotters@horsemail.com | Privacy | Disclaimer | Copyright ©