Prudential Real Estate - Jonesboro
---
Prudential Financial companies serve individual and institutional customers worldwide. These companies offer a variety of products and services, including life insurance, property and casualty insurance, mutual funds, annuities, pension and retirement-related services and administration, asset management, securities brokerage, banking and trust services, real estate brokerage franchises, and relocation services.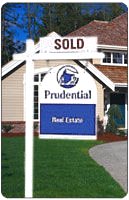 Prudential Real Estate and Relocation Services
Prudential Real Estate & Relocation Services is an integrated real estate brokerage franchise and relocation service business. The real estate group markets franchises primarily to existing real estate companies. The relocation group offers a variety of services to relocate employees, including the inspection and sale of a home, equity advances, assistance in locating homes, and a variety of relocation policy and group move consulting services.
Technology at Prudential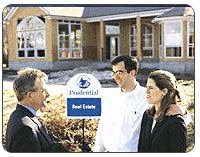 For Prudential's customers to achieve their financial goals, they need to be able to get information and services from us when they need it in the way that they want it. Because of that, we are focusing on using technology to make sure that our customers can get the information and services they need from us at anytime from anywhere. We have many different technology-related efforts underway, all focused on making sure our customers get the best, most reliable products and services they can. The information on the subsequent pages will give you examples of how our technological efforts are helping our customers achieve their financial goals and the recognition that these efforts have received in the press.